Nevins Events
Nevins Passion for Fashion Show
Thursday, September 21, 2017

6:00pm
Alzheimer's Family Care Center
12 Ingalls Court, Methuen, MA 01844 • (978) 686-2807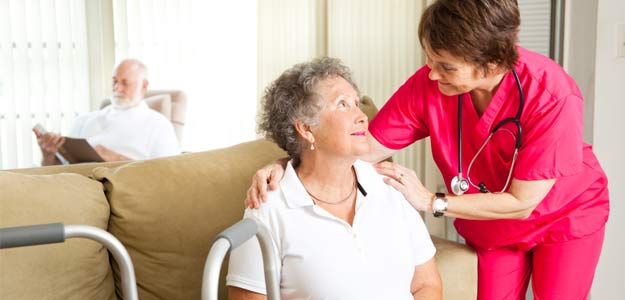 Nevins Alzheimer's Family Care Center provides a secure, therapeutic environment for activities, socialization and nursing care. All are designed to support and enhance physical and cognitive functioning for those diagnosed with Alzheimer's disease and other memory care disorders. Our mission of quality care and service is provided by our dedicated and highly skilled staff members. We provide a creative approach involving family, staff and client in a true partnership of care giving. The Center is able to offer respite relief and ensure confidence that your loved one is receiving the highest quality of care.
Center is open Monday through Friday, 8:00am to 5:00pm.
Open Saturdays from 8:00am to 3:00pm for additional support.
Transportation is available through Nevins TransCare Service.
Clients may attend as many as six days per week or as few as one.
Nutritious breakfast, lunch and afternoon snack provided.
Daily group exercise program.
Activities designed to promote health and wellness.
Center provides respite relief and peace of mind for care-givers.
A monthly support group and the availability of ongoing education is also available for family members and caregivers. This is to assist you in understanding Alzheimer's Disease and its effect on you and your loved one.
If you or someone you know suffers from memory loss, unsafe behaviors, confusion or poor judgment due to Alzheimer's or dementia, consider Nevins Alzheimer's Family Center.
"Patients suffering from Alzheimer's disease or other memory disorders have a much better chance of retaining their skills if they use them. I recommend the Nevins Alzheimer's Family Care Center because my patients use their mind and body each day they are there."

Dr. Robert Portney
Massachusetts General Hospital Consultant
Nevins Alzheimer's Family Care Center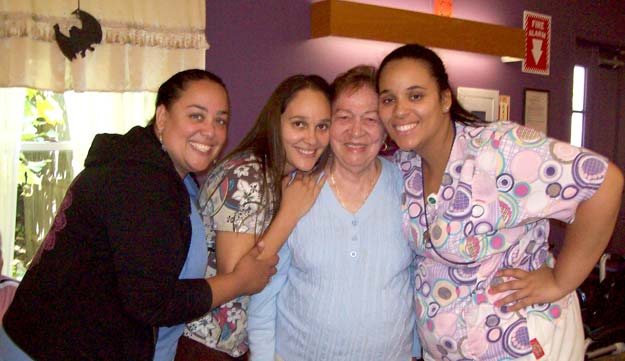 Services designed to meet the growing and changing needs of our clients include:
Nursing
Social services
Physical and Occupational therapies
Medication management
Recreational/therapeutic activities
Nutritious meals
Activities
Our daily activities are creative, emotionally satisfying, individualized, success oriented and ever-changing in a calm, well-structured environment.
Art and Music therapy
Cooking
Crafts, Gardening and Hobbies
Entertainment
Exercise sessions and Fitness Walks
Pet therapy
Comments From Families and Caregivers
"The staff at the Nevins Alzheimer's Family Care Center are warm and caring – just like family! I feel blessed that my mother has such wonderful care."

- Julie Ardni

"The staff picks up where I leave off. They really understand my mother's abilities and how to get her involved. They've also helped me understand how to help her at home. I just love this place!"

- Marie Miceli

"The caring staff members have become mother's second family. Their greetings, hugs, dedication and understanding of the disease on an individual basis reassures her self-esteem and dignity."

- Malandrino family

To tour the Alzheimer's Family Care Center please call 978-686-2807