Nevins Manor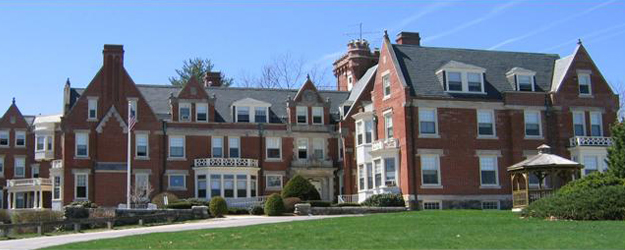 The Nevins Manor, built in 1906 as a nursing home, was renovated in 1997 to provide 44 studio and one-bedroom, HUD-subsidized apartments. Each apartment has a large bathroom and fully equipped kitchen.
The Nevins Manor apartments are appropriate for independent elders or individuals who need some supportive services.
A HOME... in every sense of the word.
The elegant Nevins Manor, a unique environment that reflects the rich history of the Nevins family of Methuen, is located near downtown, is within walking distance of markets, a pharmacy, restaurants, churches, the post office and banks.
The Nevins Manor offers its residents:
Elevators to all floors
Sun porches, lounges, library
Dining Room with kitchen
On-site beauty parlor
Activities room
Laundry on the ground floor
Parking
Eligibility
Residents must be 62 years of age or older. Total household income must be at or below 50% of the median income for the Methuen area. Please contact the Manor's business office for the current income totals.
All rents are subsidized by the Department of Housing and Urban Development. Residents pay 30% of their adjusted gross income for rent.
Many of our residents spend a good portion of the day "out and about" on their own. Activities designed to support residents' ability to live independently are offered:
Health clinic
Bingo games
Card nights
Exercise programs
Crafts
Weekly shopping trips
Current events discussion group
On-site entertainment
Homemakers
Elder Services of the Merrimack Valley offers homemaker services to eligible residents.
Click on this link to visit the Nevins Manor website:
http://www.nevinsmanorapts.com/